Hetilap #4
Azta mindenit, csakúgy repül az idő! Már megint eljött a vasárnap...
Hogy mi is az a "Hetilap"? Úgy döntöttem, hogy mivel mostanában sok új hír jön ki, ezért minden hét vége felé -
legalábbis igyekszem betartani
- lesz egy úgynevezett "Hetilap" bejegyzés az azon a héten napvilágra kerülő, könyvekkel kapcsolatos hírekről, legyen az trailer, borító, megjelenés, film adaptáció vagy részlet.
The Selection kishazánkba látogat!
Az amerikai CW csatornára készülő The Selection című sorozat gyártását átteszik Vancouverből Magyarországra - írta a Spoilertv.
Az újabb széria még nem indult el a képernyőn, de a produkció honlapja szerint Az éhezők viadala kedvelőire számítanak elsősorban. 300 év múlva játszódik a történet, epikus romantikus sztorit ígérnek: az alaphelyzet szerint a hatalom kisorsol 26, munkásosztályból származó nőt, akik különféle próbatételek során próbálják bebizonyítani, hogy méltók a herceg kegyeire, hogy jó királyné válna belőlük.
A tengernyi szerelmet, intrikát, gazságot és árulást ígérő projekt 2011-ben indult, de idei premiert terveznek.
Részlet(ek):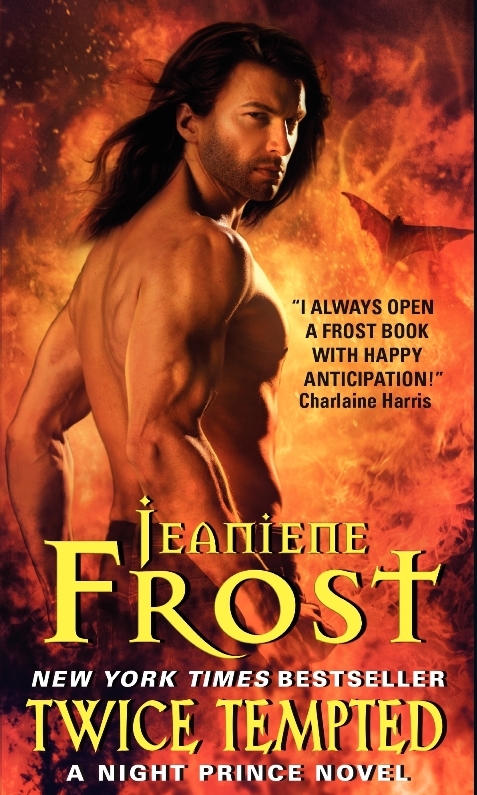 Egyéb:
Andrea Cremer folytatja a Nightshade sorozatot egy negyedik résszel, méghozzá Adne-val a főszerepben. A könyv címe Snakeroot, és közvetlen a Bloodrose után játszódik. Várhatóan decemberben jelenik meg külföldön.
Külföldi megjelenések:
In the aftermath of a forbidden moment that rocked Sydney to her core, she finds herself struggling to draw the line between her Alchemist teachings and what her heart is urging her to do. Then she meets alluring, rebellious Marcus Finch--a former Alchemist who escaped against all odds, and is now on the run. Marcus wants to teach Sydney the secrets he claims the Alchemists are hiding from her. But as he pushes her to rebel against the people who raised her, Sydney finds that breaking free is harder than she thought. There is an old and mysterious magic rooted deeply within her. And as she searches for an evil magic user targeting powerful young witches, she realizes that her only hope is to embrace her magical blood--or else she might be next.

Populated with new faces as well as familiar ones, the Bloodlines series explores all the friendship, romance, battles, and betrayals that made the #1 New York Times bestselling Vampire Academy series so addictive—this time in a part-vampire, part-human setting where the stakes are even higher and everyone's out for blood.
Christina Lauren
An ambitious intern. A perfectionist executive. And a whole lot of name calling. Discover the story that garnered more than two million reads online.

Whip-smart, hardworking, and on her way to an MBA, Chloe Mills has only one problem: her boss, Bennett Ryan. He's exacting, blunt, inconsiderate—and completely irresistible. A Beautiful Bastard.

Bennett has returned to Chicago from France to take a vital role in his family's massive media business. He never expected that the assistant who'd been helping him from abroad was the gorgeous, innocently provocative—completely infuriating—creature he now has to see every day. Despite the rumors, he's never been one for a workplace hookup. But Chloe's so tempting he's willing to bend the rules—or outright smash them—if it means he can have her. All over the office.

As their appetites for one another increase to a breaking point, Bennett and Chloe must decide exactly what they're willing to lose in order to win each other. Originally only available online as The Office by tby789—and garnering over two million reads on fan fiction sites—Beautiful Bastard has been extensively updated for re-release.
Aoife Grayson must face death to win back Dean—the love who was ripped from the Iron Lands of the living when he was shot in the arctic north. But getting to the Deadlands is something that Aoife can't do on her own. And if she can find a way there, Tremaine would surely never allow it. He has sworn to keep her in the Thorn Lands, the fairie home of her mother, Nerissa. But Aoife is determined to find her way out. And she has no trouble if that means she has to kill Tremain and his queen to do it.


Abigail Cells had a nightmare the day before she met Gideon, the new guy in school who has every girl drooling just to be near him. In her nightmare, she was murdered by a magical creature. As she gets to know Gideon, she begins to remember pieces of her nightmare, and was shocked when Gideon turned out to be the creature from her nightmare. Who is Gideon really? Should Abby allow herself to fall completely for him, or is he the next disaster waiting to happen?
Override
(Glitch #2)
Heather Anastasiu
Zoe is free. She has escaped the enslavement of the Community, disconnected from the hardware that had controlled her every thought and emotion, and evaded capture by the Chancellor intent on killing her. She is finally free, but she is far from safe.

Zoe and Adrien hide themselves from detection at the Foundation, an academy that trains teen glitchers to fight in the Resistance movement. Together, Zoe and her new team of superhuman fighters must risk their lives to rescue other glitchers and humans from the Chancellor's control. Challenges abound at every turn, and Adrien, who has become silent, distant, and tormented by his visions of the future, only adds to the growing certainty of defeat. But worst of all, as Zoe's team fights against impossible odds, distrust and betrayal leads to the terrible discovery that their greatest threat could already be lurking behind the safe walls of the Foundation.

Full of high-adrenaline action and shocking twists, Heather Anastasiu's Override is an exciting continuation of this popular young adult trilogy.